Registration for first Indian REDD project expected soon
New Delhi, 20 May 2011: India could soon have its first project registered under the UN's mechanism to reduce emissions from deforestation and degradation (REDD). A pilot project in the East Khasi Hills in Meghalaya being run jointly by a California-based non-profit organization and a local tribal community could soon get registered under the REDD mechanism.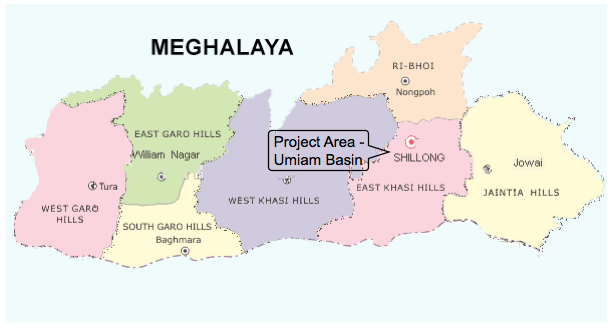 Community Forestry International (CFI) and the Mawphlang community have been working together since 2005 to preserve a 75 hectare area in the Umiam basin watershed region. The tribal community hopes to get funding from the World Bank's Forest Carbon Partnership Facility to help the project registered under the REDD mechanism. 
Representatives from CFI recently met officials of the World Bank to discuss the challenges and improvements possible in the project. CFI believes that the developed countries, which are the major source of investment for such carbon abatement projects, prefer investing in projects operating at grassroots levels that avoid bureaucratic hurdles and mismanagement of funds. 
The project fulfills several criteria that make it eligible for registration under the RED mechanism. The forest cover in the region decreased 5.6% during 2001-2005, after which the project was initiated. A project proponent must prove deforestation or degradation of forest cover before the project resulted in forest cover. 
Forest rights is another major issue considering while awarding registration under the REDD mechanism. In absence of proper clarity of forest rights, it becomes difficult to share the benefits reaped from REDD activities. The Mawphlang community has successfully established rights on the forest resources in the concerned area. 
In February this year, a Kenyan wildlife sanctuary become the project to get REDD credits issued. The project aims to offset about 250,000 tonnes of CO2e every year. Two projects, one each in Mexico and Brazil, are slatted to earn REDD offset credits which would be traded in California's cap-and-trade scheme, set to begin January 2012.