New wood campaign set up for the UK
A new campaign is aiming to encourage consumers to buy wood products – from furniture to fuel – that were grown and processed in the UK. Grown in Britain, that has just been launched will label products from British woodlands and encourage the growth of indigenous industries such as sawmills, forestry and wood treatment.
The UK's forestry industry has suffered a series of upsets in recent years, with the government's planned sell-off of the nationally owned woods halted at the last minute. The first recorded cases of ash dieback disease have also raised fears for the health of Britain's woodlands.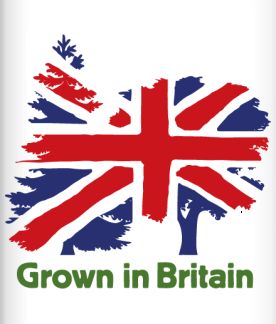 But the national resource that the forests represent has not been fully exploited, according to Peter Bonfield, chief executive of the BRE Group, who is spearheading the Grown in Britain campaign. Growing wood in Britain and processing it here can yield economic and environmental benefits, generating new jobs and absorbing carbon dioxide from the air as the trees grow.
"This is about bringing people together and getting them involved," said Bonfield. The label will bring together the whole supply chain, from tree growers to artisan furniture workshops to retailers. "We want to send a message that everyone who deals with wood can benefit from this."
Sir Harry Studholme, chairman of the Forestry Commission, said British-grown wood now made up more than 40% of the timber used in the UK. That is a massive difference from a few decades ago, when timber was the country's third biggest import and at least 90% of wood used here had been grown overseas.
The Grown in Britain campaign - which has the support of Owen Paterson, secretary of state for the environment, food and rural affairs - will include wood workers of all sorts, such as foresters, sawmills and wood treatment plants, as well as joiners, carpenters and furniture makers. Many investors are attracted to buying woodlands because the land of the favourable tax treatment for such land, which makes it cheaper to buy and sell on than residential property and other land. For more information on the campaign, click here.
Source: The Guardian
Editors Note: The "ProHoiz" initiative of the UK